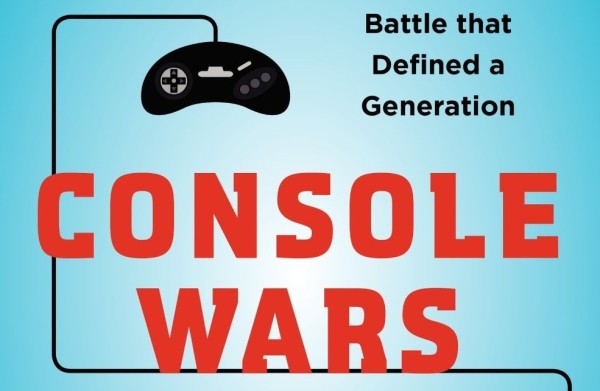 Just read this beaut of an article about the origins of Nintendo. Some stuff you may have known before – about how it started in the 1800s (only just… 1889. But still… old ahoy), as a company selling playing cards, and how it shipped over to the USA in the 1980s. But loads of other bits – like how Mario Bros ripped off an arcade game called Joust, how Nintendo nearly folded in the early 80's, and a few random tit-bits about the people running it. Pretty fascinating stuff – and well written too, which goes to prove how the GRiG is re-shaping the world of video games journalism. Ahem.
Anyhoo, it's from a book that's actually about both Nintendo and Sega, which makes it doubly tasty. So tasty in fact that I went straight to Amazon to buy that sucker (well played to the marketing guru who had the idea of publishing this teaser article to lure in saps like me…) Sadly, the book's only out in America (comes out here in August) and the postage was, like, £30. But lo! I had some free Prime offer thing so – woohoo – free postage from America ahoy!

A video of Joust, yesterday. Using the iframe code ahoy!
Except, I've kind of ruined this story with the title of the article. As, yes, Amazon are wily enough not to let you use a UK Prime membership to order stuff for free from thousands of miles away. But I do now have 30 days free so if you want anything purchasing… let me know.
And instead, I've bought the book on Kindle, which means it's out in a couple of weeks. I'll let you know how it goes… And ps, apparently they're making it into a film – hence the fact the book has a foreword by Seth Rogen. Interesting…