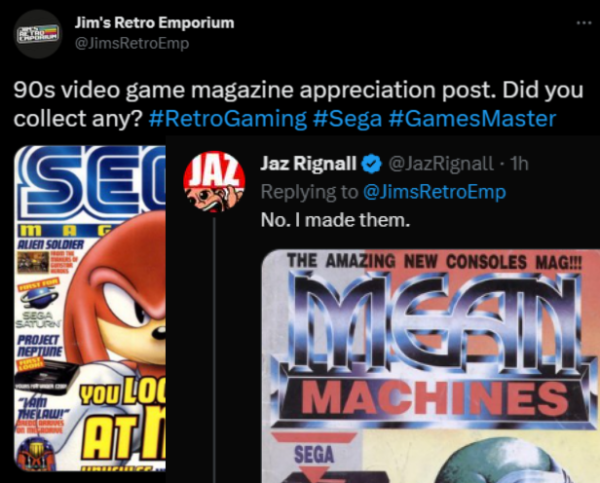 Twitter's most important purpose is to remind you that culture is made by real people.
And never is that more useful than in the retro scene. Often our community's social media content can be navel gazing, rehashed appreciation posts and the occasional picture of an SG-1000. (Much like this one below which we've shamelessly rehashed so you can appreciate it.) A bit of nostalgia is fine, but you don't gain a huge amount from just remembering that things existed.
It's much more interesting to understand how they came about, what was great about them and, best of all, who made them.
The stories, personalities and conflicts behind our games and consoles provide a deep source of fascinating new insights into things that are old. And on Twitter, you find a lot of gems.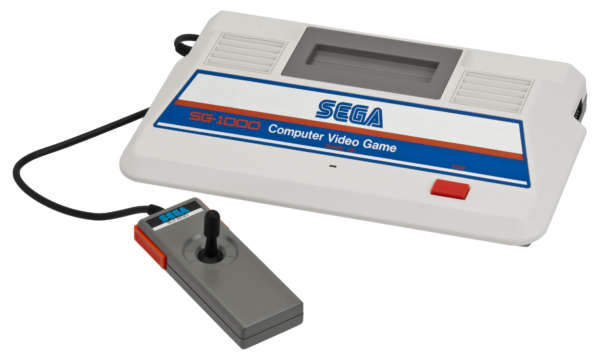 Julian "Jaz" Rignall (@jazrignall) is brilliant at this. As an erstwhile journo and editor of publications throughout the 80s and 90s he characterised the spirit of the emerging scene: funny, irreverent yet passionate, Jaz and his peers at CVG and Mean Machines not only captured the zeitgeist but also built it around us. And his feed is a rich seam of historical narrative brought live, mixed with personalities both past and present.
The best of retro Twitter doesn't just hold up an old console and ask "Remember this?!" – it builds on the past and adds to what you knew back then.
Jaz hasn't just got a collection of old magazines – he was the one making them. And thanks to that, he's got new stories to tell. We all have.