So NiGHTS is here, in all his pointy butt glory. This is the exclusive edition with the light up moon.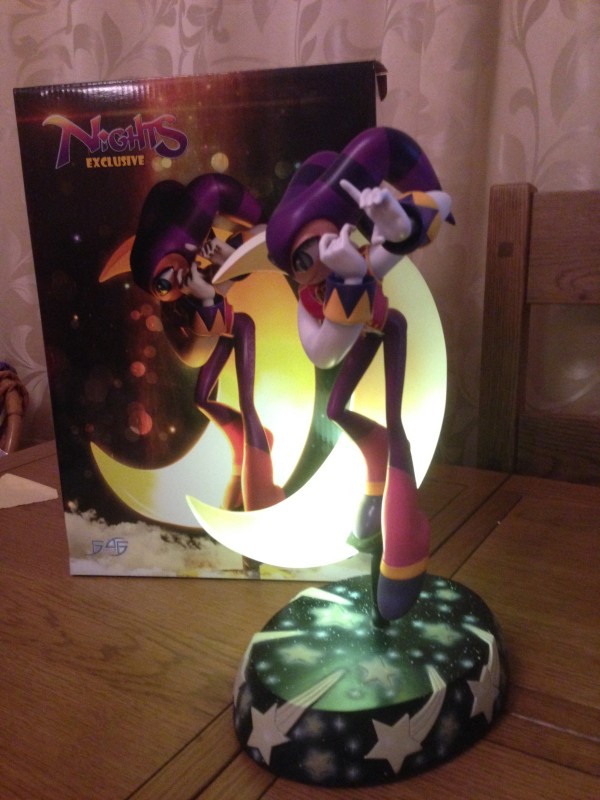 It's been a long time coming and First 4 Figures have delivered on an well made detailed statue of one of Sega's greatest IP.
There will never be a time that is as good for games as the 90's, Sony may have won over the Saturn but the Saturn had NiGHTS, Sega Rally, Daytona, Panzer Dragoon, some of the best games going. It's sad that the hi def remake a few years back lost the fidelity in the controls, proving that the analog saturn pad was vital to the game back in the day.