Well, it's been five long years since Grig Orig started tearing it up on the Internet. Occasionally, I have a brief flick back through the archives and relive the various moments that, since I don't keep a diary, have almost become a commentary/reference point on what I was focussing on at the time. Or rather, what I was getting grigged off about in gaming. It's a slow degeneration from the 'not much hope' of the early days, to the 'that's it. I'm done.' of the modern era.
But what a ride!
I laughed! I cried! I cried again. I cried some more. And then I wondered what's the point. But such is the way of life here at Grig Orig… and I wouldn't have it any other way!
Then of course there was the great Griggish blackout of '12/'13, effectively sheering over a year off of our operation and putting a huge dent in the impressive feat of the aforementioned five years of service… but we won't go into that.
And so for once, I'm not going to write a fifteen-hundred word strong article that no one will bother reading anyway. What I will leave you with on this momentous occasion however, is the following…
Huh. So that's what happens when you try and make a video out of a blog.
So there ya blow. And if there's one thing I've learned from my time at Grig Orig, it's that I use too many commas and don't quite, know where to, put them,. Oh, and ellipsis's… serious… overuse.
But before I go, and coz I'm feeling merciful, there's one last piece of housekeeping to deal with on this most epic of occasions (oh go on then)…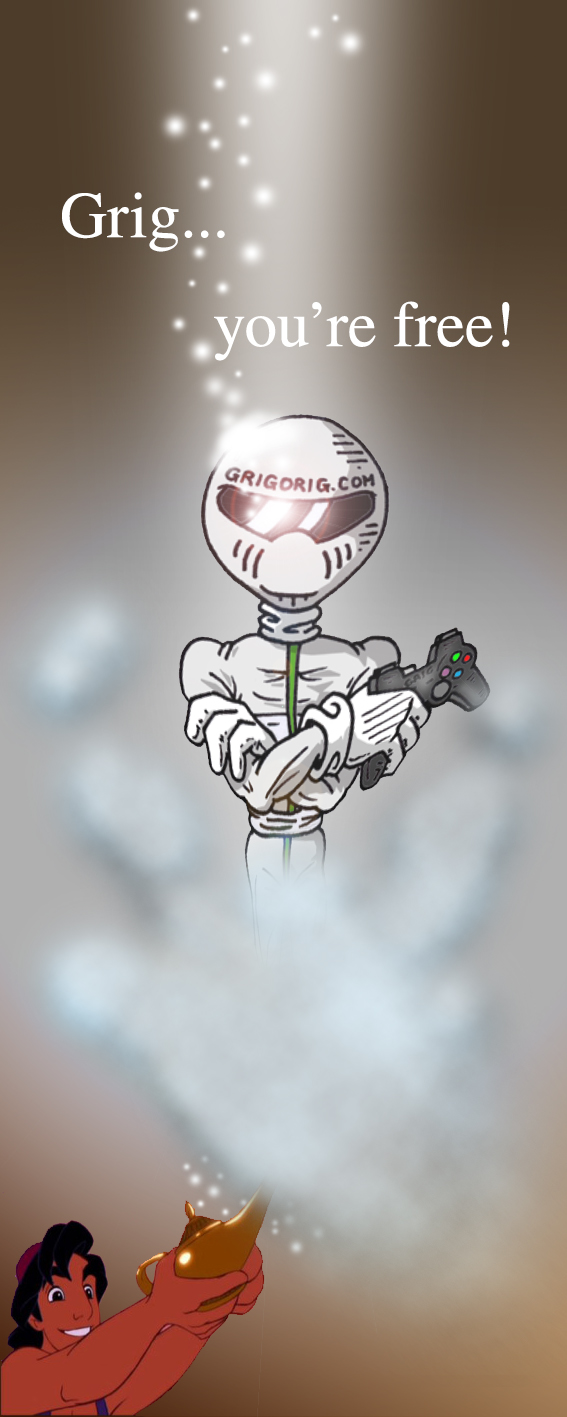 Laters.