Its happened, it's finally happened, you go out into the real world with scary people and you literally catch wild digital pokemon. And every other bugger is doing the same thing, it's practically normal. Huzza. I'm not saying there's going to be a time when I'm in a cave on a snowy mountain and Charmander and Squirtle are going to share body warmth but still. I'm going to be a Pokemon master. And here's how you can too.
So first up. Capture your pidgys and your weedles and any other pokemon that take 12 candies to evolve, this is your level up bread and butter. If you've got something that will evolve into a pokemon not yet captured maybe save this too. Basically there is an item called a lucky egg which lasts for about 28 minutes and will give you double xp, so activate the egg and evolve those beauts for double xp, thats 1000xp a pop, new pokemon thats 500 normally, bosch 1000. see where we're going here. Great now you're leveling up. you can also use your 1 free never ending incubator to hatch an egg by walking, try to time the hatching for when you've got the lucky egg going. The updating of your distance traveled can be a bit delayed so don't be surprised if you've a few hundred meters to go and suddenly its hatching. If you're going a 10k egg then chances are you haven't got that pokemon and you'll get that new pokemon bonus. but if you're going to spend real coin then get the lucky eggs and incubators, each incubator you buy lasts for 3 turns, I use them for 10k and 5k and then use the unlimited one to knock off the 2k eggs during this time.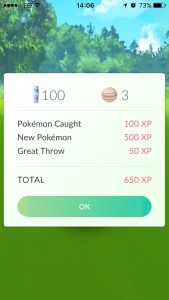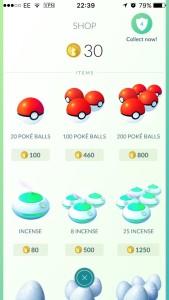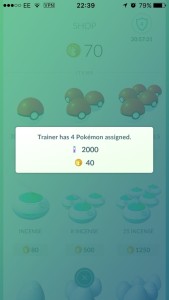 But if you don't want to use your real money on coins here is how you get them.
Battle the gyms, leave yours in, head to the next one, when you're defending all the gyms you can (up to 10 I believe) go to the shop and collect the shield in the top right. This will lock you from claiming again for 21 hours. You have to be level 5 to be able to battle gyms.
Right, next up capturing those pidgys, hold the pokeball, make circular motion until its glows, time the yellow/green/orange circle around the pokemon so its to your capturing preference then fling the pokeball to the side a bit and let it curl to the pokemon. takes practice and its hit and miss form here but sometimes you at least get a curve ball if not a great for extra xp on the capture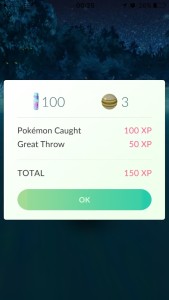 And the post for July is saved, all hail Gym Leader Lartens